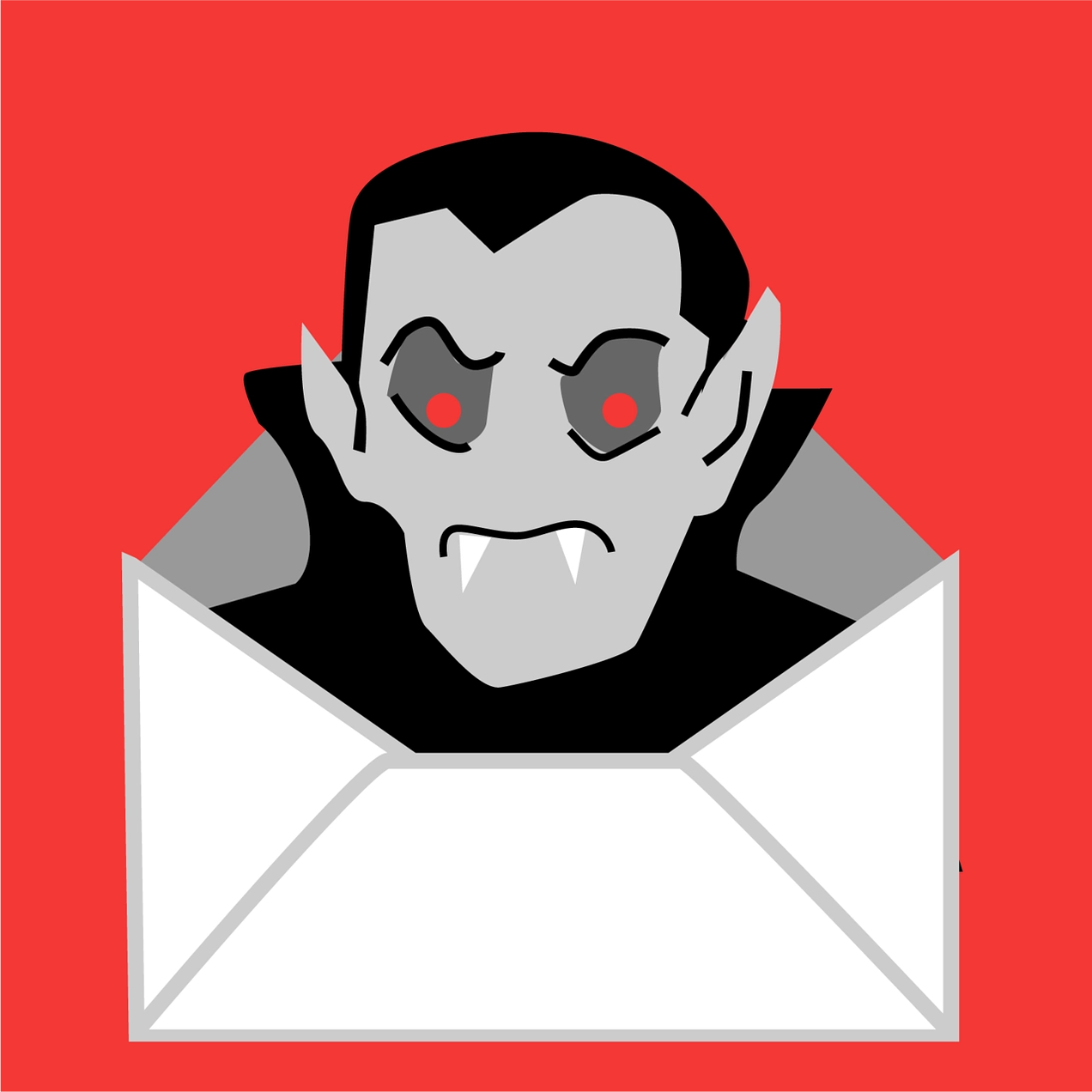 Back in May 2022 I posted about the online venture of having Bram Stoker's Dracula emailed to you on the days mentioned in the novel. The final email was sent 8 November and honestly it was quite sad to know the journey has come to an end. For seven months I had been following the adventures of Jonathan, Mina, Lucy and a whole host of characters as they have their lives uprooted by Dracula.
It was absolutely fascinating to read Dracula this way and I spent a lot of the time trying to fathom how Stoker laid this out in the original because the build-up and the suspense was actually at times more terrifying in chronological order. The slow build of Lucy's sickness, the chase to hunt The Count, the waiting to see if characters make it out alive all added to the atmosphere. Having the knowledge of what is hunting people while none of the characters did was amazing because they don't know what is picking men from boats but we do, and reading their thoughts and fears of the unknown entity was chilling.
Of course, the downsides were weeks of waiting, not hearing from our friend Jonathan, never knowing if he was ok after his Ordeals, but it also reflects the other character's experience as they too must wait to hear of news via telegram or mail.
It was a fascinating experiment, one I am glad ran for a second year because I adored it; the online community it created as well was excellent and getting to read a one hundred and twenty five year old story, readily available in the public domain, across seven months was delightful.
What was unexpected was how completely different the original story is to any other adaptation of popular culture depiction of Dracula is. It was its own story, a complex, character driven story that may have nothing much to do with modern depictions, but nonetheless was its own gothic horror story.
Mina is a strong woman and Van Helsing was knowledgeable, but also old and feeble to his own admissions (and my word can he talk!). It was a story of love and loss and while there is the obvious racism, sexism, misogyny which one can't escape, there is also acknowledgement of the strength of women and their passion, also there are men openly weeping and confessing their love, this is definitely a found family story.
I can see why movie adaptations pick and choose from the story to embellish and rewrite, there is a lot more realism than you'd think, definitely more talk of train timetables, telegrams and booking hotels in part, but that adds to the charm because of course you need to stay in places and attend your normal work, Dracula being on the loose doesn't stop that. The epistolary style works in the character's favour too because we see their thoughts intimately, and every character has a chance to tell their part in the story.
The creator behind Dracula Daily is putting a book out of the reordered story, including I believe a few of the commentary from the community read which I think would be fascinating to see. There is a chance it is running again this year so if you feel like partaking in a fabulous project and experiencing Dracula in a whole new way sign up and be delighted for a change when emails arrive in your inbox. It doesn't matter if you have never read Dracula or you already know the story this is a fantastic experience and one I am incredibly grateful I got to take part in last year. I may still need to write a review because aside from the whole experience there was a lot of great things in the book that are worth discussing.